CEO and Business Coaching
When Should You Revisit A Vision Statement for a Business and Organization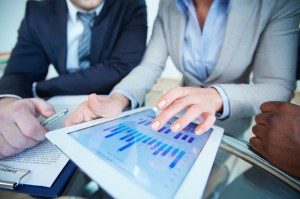 Technology and innovation has always confronted businesses to re-evaluate how they do business. However, when is the right time to revisit a vision statement for a business. Whenever a major market or technology shift has the potential to impact your business model, you should take time to consider the potential impacts and whether or not it warrants a change in your vision statement.
Marks & Spencer, one of the United Kingdom's largest retailers, was founded in 1895 with the simple yet profound vision of being "The standard against which all others are measured." Known affectionately as Marks & Sparks, this vision has carried the company forward throughout a century of global change and technological development and onto international success. Today, they employ 78,000 people around the world, with over 800 stores in the UK and Europe.
Meanwhile, an early competitor to M&S had specified in their vision statement, of forming their business in stores ranging in size from 2,500 to 5,000 square feet. Appropriate at the time, small by today's standards. Retailing changed over the decades, and the competitor was overtaken by technology and the confines of its vision. Once the shift towards larger stores was clearly more than just a trend, it would have been an ideal time for the leadership to revisit their vision statement. Simply put, failing to change their vision kept this competitor's company small. Limited by outdated thinking, the organization fell out of favor with the public and finally went out of business.
When a major shift occurs in technology, it is a good time to revisit the vision statement for a business. While you may not feel the current industry shift warrants a change, it will keep you alert to any change in future that might warrant attention.
Marks & Spencer's vision is successful because it allowed for growth and adaptation in a drastically changing marketplace; conversely, their competitor, constrained by a narrow vision from the outset, was ultimately confounded by the failure to revisit it.
Marketplaces will change, the economy will shift and technology will evolve. You can count on it. However, a vision should be a far-reaching beacon. When well crafted, it remains a secure reminder of what the organization is striving to achieve. If the vision potentially restricts growth, change will be difficult, and it will impede that which it is trying to accomplish.
Your company's vision statement is its guiding force. When economic, social or legal storms rage outside your door, this vision sustains and drives your employees forward.Test the vision statement for your business against the backdrop of any major industry shift. If your company vision statement doesn't pass this test; it's time to pull your team together and go back to the drawing board. Your company's very existence depends on it.
An executive coach like Michael will facilitate this process in ways that make candid discussions possible. Open your door to thoughtful ideas and elegant solutions with the support of an executive coach. Without facilitation, one or more people could easily dominate the discussions that, in the final analysis, tether the management team to less than optimal vision and mission statements. See how business and executive coaching changed these people's lives.

Contact Michael Whatmore today. Benefit from being the company with a smart long range vision; What are you meant to be? See what business owners and executives are saying about Michael.
Email: [email protected] or call (650) 444-5881
Want more information?
Michael Whatmore improves Communications for Leaders, he teaches Executives and their Teams Strategies to Accelerate Growth. To learn more about his unique style of Executive Coaching. Get in touch now!