CEO and Business Coaching
Professionals Small Business Startup Checklist Part 1: No One Ever Told Me I'd Be In Sales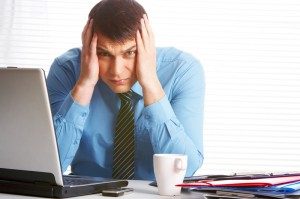 You spent years training to become a specialist in your field. You have the skills and education you need to be an excellent practitioner, but there may be something missing: the necessary skills and education to run an effective business. No one ever told you that you would be involved in sales, marketing, customer relationship management, employee management and strategic planning.What you need is a small business startup checklist.
There is much more to business than opening up shop and waiting for the phone to ring. Seeing clients and customers as soon as possible is paramount. This keynote focuses on the essential aspects of business that specialists need to master, including marketing, procuring clients and customers, developing relationships with power partners and networking to build your business.
Michael Whatmore guides you through the ins and outs of setting up your business and teaches techniques that make your business successful, such as actively creating opportunities.
Attorneys.
Accountants.
Medical and health care providers.
Acupuncturists and other alternative health practitioners.
Professionals who want to have an effective businesses and spark growth.
Format Options:
60-90 minute keynotes.
Half-day session.
Four-part series.
If you enjoyed reading this article, you may also be interested in the related articles below.
Error: View quot18cb4248ygquot may not exist