CEO and Business Coaching
How To Make Your Business Successful, 4 Critical Areas You Must Master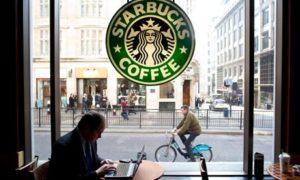 A company's success depends on its leader. How to make your business successful requires you to demonstrate essential values and ideals throughout your business. These fall across a variety of topics that must be communicated effectively in order for a business to thrive.
By creating a forward-thinking business philosophy that relates to the overall purpose and ambitions of a company, you are establishing not only how to make your business successful but how you will effectively serve your customers. Therefore, it is necessary to build the core essentials and ask the important questions so you and your organization are on the same page and achieving the same goals.
I will discuss four critical topics:
1. Vision statement an organizations guiding philosophy
2. Mission statement identifies precisely what the organization is going to do
3. Purpose statement
4. Strategies
Why Does a Vision Statement Matter?
The most talented, successful and reputable business leaders today have written a well-thought-out vision statement for their company or innovation. This is an affirmation of your long-term goals. It's a "vision" of where you see your company in the future. It states what you want to accomplish. For example, top companies, such as Apple and Amazon, have vision statements that have been quoted over and over again. Amazon's vision statement reads:
"Our vision is to be earth's most customer centric company; to build a place where people can come to find and discover anything they want to buy online. – Amazon.com
Your vision statement doesn't necessarily need to be long or wordy. In fact, the simplest sentence is often all you need to summarize where you see your company growing. Its scope though should be particularly ambitious and state distinctly—the beliefs and values of the enterprise.
Another example is Starbucks. You've heard of them, right?
"Establish Starbucks as the premier purveyor of the finest coffee in the world while maintaining our uncompromising principles as we grow." – Starbucks.com
A vision statement allows a company and its leaders to stay on course. It's a core driver of how to make your business successful. In a busy, thriving environment, where day-to-day operations can fluctuate, often in a fast-paced structure, such a declaration can be the focal point that serves as a constant reminder of the goals you plan to achieve.
Why Does a Mission Statement Matter?
Unlike a vision statement, a mission statement conveys the reason a company exists and how it will serve its customers, investors and employees. If your mission statement is too broad, it lacks clarity; if it's too long, or filled with rambling words and an array of adverbs, it's forgettable. Therefore, a strong and effective mission statement must reflect your company's true operation.
A mission statement will echo your goals and your purpose in an engaging, clear and relatable way. It is a positive declaration of your intentions to establish your company as unique and worthy. It speaks to the performance of the business to whom its products and services are directed and to what end.
Ask yourself these three questions when creating a mission statement:
1. Why are we in business?
2. What service will we provide?
3. How are we different from our competition?
Great companies think differently. You will need to as well if you are focused on how to make your business successful. Their founders possess a creative vision with an uncanny ability to think outside of the box, and they are passionate about motivating others.
If you enjoyed reading this article, you may also be interested in the related articles below.
Error: View quot18cb4248ygquot may not exist