CEO and Business Coaching
The Professional Balance Wheel, Where Are You On the Wheel? Download it For Free!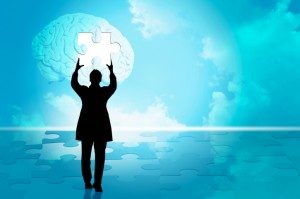 Trade offs are a natural part of life. The choices we have to make about our work often carry positive and negative aspects. The professional balance wheel helps identify where we are on the wheel of work and life.
It's your place in the world; it's your life. Go on and do all you can with it, and make it the life you want to live.—Physician and NASA astronaut, Mae Jemison (first African American woman to travel in space)
As human beings, we face career decisions and like astronaut Mae Jemison probably did, wonder how to improve our performance, fulfill a greater potential, or gain more satisfaction in our work. Confronted with balancing these career areas, which are critical to our well-being, individual perspective can be elusive. A good first step is to engage in authentic self-assessment.
The Professional Balance Wheel is designed to provide feedback and help you examine various work-related areas. The objective is to identify aspects of your business life where dissatisfaction may be impeding progress and those that pose more of a challenge. The visual representation of this tool immediately shows how balanced—or unbalanced—your professional live is, providing an impetus and a guide for improvement.
The Professional Balance Wheel is highly subjective and reflects the individuals' perceptions of their current situation. It does not indicate a level of performance. For example, if someone rates each category as 7, does that mean they are a top performer, or does this rating indicate a lack of motivation or inspiration to grow and develop? On the other hand, someone who selects 2s or 3s may be dissatisfied with the status quo and is driven to improve. In either case, it is an informative exercise that can lead to change.
The wheel can be equally as enlightening for a manager or leader as for team members. When shared, the results can guide priority setting, or help establish plans for development, and evaluate progress. As an excellent tool for leadership development, it easily identifies topics of consensus on which a team can focus its attention and shape ideas on how to problem-solve areas critical to the functioning of a team. Whether it is used by individuals or teams, the Professional Balance Wheel is a useful tool for self-reflection, discovery, and redirection.
Download the Professional Balance Wheel here. To further understand how to apply the Professional Balance Wheel please call me or book an Executive Coaching Discovery Session and contact Michael today!
If you enjoyed reading this article, you may also be interested in the related articles below.
Error: View quotf22e556j36quot may not exist