CEO and Business Coaching
Professionals Small Business Startup Checklist Part 2: Building A Customer Intimacy Program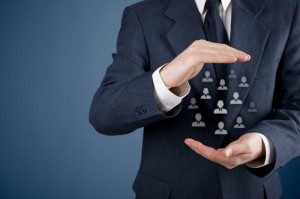 In the second part of this keynote address that covers your small business startup checklist, we explore the critical importance of cultivating relationships with your clients.
Maintaining strong relationships with customers and clients is critical to the survival of any business, but too often, we fail to keep in touch. We are missing a significant opportunity. It is less expensive to retain existing customers than it is to develop new ones, and with the help of the internet, it is also easier.
Customers want to know what is new, what is changing, what you've done recently, what you may have to offer them. Not every business can launch a full-scale campaign, but every company can stay in touch. From periodic mailing and newsletters to emails and the occasional phone call, you can add value to your relationship with the customer and keep your business at the top of their minds.
The simplest outreach can positively affect customer attitudes. Michael Whatmore discusses the importance of customer intimacy programs and how to effectively implement one in your own company.
The ideal audience for this discussion includes:
Business owners.
Corporations.
Marketing managers.
Professionals and business owners without formal business training.
Format options:
60-90 minute keynote.
Half-day session.
4-part series.
If you enjoyed reading this article, you may also be interested in the related articles below.
Error: View quot18cb4248ygquot may not exist