CEO and Business Coaching
Sharpen Your Focus By Understanding Your Customer Needs & Expectations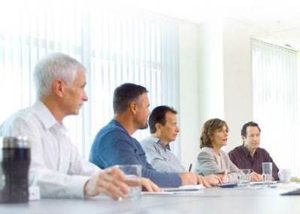 The lifebood of our business is our clients but how well do we know them? Understanding customer needs and expectations is a key part of developing ongoing business success.
"Within you right now are the powers to do things you never dreamed possible.  This power becomes available to you just as soon as you can change your beliefs"
– Dr. Maxwell Maltz
Imagine if all customers were created equal; with identical needs, wants and buying motivation. Wouldn't servicing and selling to your customers be as easy as breathing?
If all customers were the same, you'd never need to second guess your marketing decisions or adapt your business strategies in any way. But that's rarely the case isn't it?
As business leaders, we must keep a close eye on our customers, our services and our products, so we can better attract and impress our customers, and create ways to stand out from our competitors.
How well do you know your customers? Because failing to give customers their desired experience can be costly to your business.
In April 2015, a U.S. study conducted by IBM and Econsultancy found that nearly 80 percent of consumers feel misunderstood as individuals. The study, which received direct responses from 1135 consumers, discovered that 49 products or customer experience failed to deliver what they wanted.
In today's fast paced world, the business with the right message, delivered to the right person at the right time will be rewarded with customer loyalty. However businesses need to keep pace with change and their clients needs in order to know how to keep serving them which is why investing in understanding customer needs and expectations is one of the best investments you can make.
To accomplish this, you must know – and focus on – your unique value. You need to understand why your products and services are better than your competitors; and provide your customers with a higher level of engagement and user experience.
For example, Amazon.com (a leader of Internet retailing and customer satisfaction) has a philosophy of "customer focus" that's unlike many others.
Each year, Amazon CEO Jeff Bezos asks Amazon managers to spend time in the call center so they can listen and better understand the consumers they sell to. It is also said that Bezos brought an empty chair to his meetings to remind his staff that Amazon customers are an integral part of every decision.
You see, when you focus on your customers you will achieve great results. When you focus on understanding your customer needs and expectations and then match those wants your products and services, new opportunities will arise.
When you put your customers in front of your profits and actively listen, you will be rewarded with trust and loyalty.
So I urge you to take a good hard look at the first impression you are giving, as well as the quality of service you are delivering.
How long do your customers have to wait for service?
If you enjoyed reading this article, you may also be interested in the related articles below.
Error: View quot18cb4248ygquot may not exist