CEO and Business Coaching
Strong Leaders Don't Happen by Chance. Why Leadership Effectiveness Training Matters!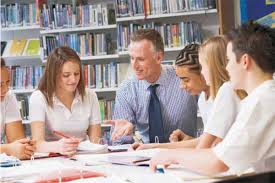 Every leader has a responsibility to expand the knowledge and effectiveness and maximize the performance of their team. Leadership effectiveness training can go a long way to boosting your teams outlook and performance.
I have found that there are two major areas of leadership influence that make or break the performance of every team. The first is "how you show up" and the second is whether you "lead with empathy".
As a leader, your behavior can directly impact the attitude of your team. Every time you walk into your workplace, start a meeting, ask a question, solicit feedback, or react with reason and intellect, you set the tone for your employees and create an atmosphere for ongoing performance.
The way you show up encompasses far more than how you dress, although that is an important component that will be discussed further in an article later this month.
When walking into your office, do you look like a leader?
Do you walk tall, with confidence and engage the people on your team?
Do your actions express an attitude of excitement, purpose and passion?
Do you look like you're ready to roll up your sleeves and get to work?
Leaders cannot afford to let their moods, personal preferences, or personal baggage to negatively influence a workplace, or cloud their judgment.
We may be hard-wired to react to situations through the lens of our experiences and belief systems, but we should never let our emotions get the better of us; or respond without thinking of the consequences our actions could create.
Here are a few tips to help you remain focused:
Set and follow a clear objective.
Break your objectives into outcomes or deliverables.
Focus on the needs of others.
Eliminate confusion by asking your team members to reiterate goals in their own words.
Identify ways to measure results and achievements.
There is a great article in the Harvard Business Review, "The Focused Leader" by Daniel Goleman that dives into the psychology and neuroscience of remaining focused.
The article discusses "The Empathy Triad"… and how leaders are most effective when they focus on three distinct kinds of empathy:
Cognitive empathy—the ability to understand another person's perspective;
Emotional empathy—the ability to feel what someone else feels;
Empathetic concern—the ability to sense what another person needs from you.
Executives who can effectively focus on others are able to find common ground, earn the respect of their team, and emerge as natural leaders regardless of their current situation or personal beliefs.
A focused leader will be aware of their personal feelings, but have learned to control their impulses. They are aware of how others perceive them, and can still be sensitive to the needs of individuals on their team. They are able to block out distractions, yet remain open to creativity and the viewpoints of others.
If you enjoyed reading this article, you may also be interested in the related articles below.