CEO and Business Coaching
Interpersonal Communication Training; Why Setting Protocols Can Transform Your Meetings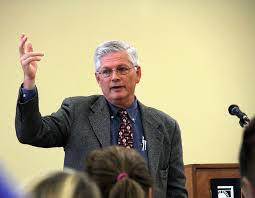 Protocols are not only reserved for Diplomats and Heads of state. Interpersonal communication training shows us that the rules and procedures outlined in protocol contracts can create fair and equitable sharing of ideas and information for organizations of all shapes and sizes.
Part of your responsibility as a leader is to enroll employees into your organization's future vision. It's a critical aspect of your leadership role, because unless you can get employees to "buy in" you'll struggle to create a group with collective strengths to improve performance.
I have found that a "protocols contract" is an ideal way to engage your team in an enrollment conversation. An effective protocols contract can help you facilitate an open, honest dialogue with a group that have various levels of "buy in". This style of interpersonal communication training establishes the terms of the conversation at the onset of a meeting and provides the framework for a focused and positive sharing of ideas.
7 Items to Include in Your Protocol Contract:
A Clear Objective. It's best if your protocols include specific, measurable outcomes. Write objectives in terms of deliverables that your entire team can work together to achieve.
Privacy and Nondisclosure. Let your attendees know that "What happens in your room stays in your room." Participants will voice their genuine opinions when they are confident that their thoughts and privacy will be respected.
Full Acceptance. Participants must believe that there will be no recriminations should their opinions conflict or disagree with the thoughts of their boss.
Keeping an Open Mind. Participants must know that all ideas are welcome and that no idea is wrong. Creating an environment where people don't need to defend themselves should be part of your protocol contract.
Active Participation. Participants need to know that they are expected to contribute. They should be asked to bring fresh ideas to the table and understand that it's acceptable to be critically objective.
Community Respect. Participants should support one another by allowing others to speak freely without interruption or attacking their ideas.
Mutual Consensus. Asking for agreement is a simple way to set the stage for constructive dialogue. Ask participants using a "show of hands" if they agree to these terms outlined in your protocol contract.
A protocols contract that outlines how you expect a meeting to proceed can enhance the flow of your meetings and help generate meaningful change. This is because your protocols contract has lifted the burden of concerns around their participation and the fear of judgement. Your people are freed-up with a higher likelihood of engagement when they know your expectations. This is just one of the many interpersonal communication training tools you can use to create a coalition of teamwork and enhance your employees' performance.
If you enjoyed reading this article, you may also be interested in the related articles below.
Error: View quotf22e556j36quot may not exist