CEO and Business Coaching
Passing Your Business on to the Kids? Here's How to Make Small Family Business Succession Planning Seamless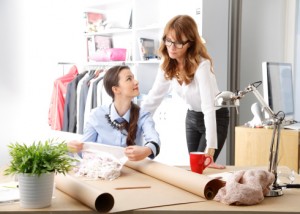 The tradition of family owned businesses does not get a great deal of air time these days. However, businesses that have a history, often use it in their marketing and it works. There is an inherent trust awarded to a long established family business in the community. However given its value and credibility why is small family business succession planning a challenging arena?
In March 2014, the U.S. men's track and field team set a new Indoor World Record in the 4×400 relay. This race is a significant test of teamwork as much as speed. Each successive runner has to take the baton from the runner before them, and one fumble costs them the race. The Americans performed flawlessly.
For family-owned businesses, "passing the baton" from one generation to the next is imperative but often not nearly as agile and too often not well planned. To ensure continuity and to help family businesses maintain their momentum, they need to implement a clear plan of transition before the "hand-off."
Smooth Succession is Essential
We've heard that, "Small business is the backbone of the U.S. economy," but the role of family businesses is not as often emphasized. To put this into perspective, consider that:
Families control 35% of Fortune 500 companies.
Family businesses account for 50% of the gross domestic product.
These companies, ranging from small operations to multibillion-dollar corporations, generate 60% of the United States' employment and 78% of new jobs. (1)
There is one statistic, however, that is not as encouraging. According to Price Waterhouse Coopers, only 52% of family business owners think the next generation can handle taking the reins and assume leadership on their own.
On the surface, this suggests that the next generation is not capable, but the problem is typically rooted in trust. This is pone of the core reasons why small family business succession planning can get complicated. The older generation often does not trust their potential successors with the businesses they have worked so hard to build and the values they have sought to maintain. How can their confidence be shored up?
Implement a Plan of Transition. The way to dig into the necessary details is to formally begin the process of small family business succession planning. The more solid the transition plan, the more you can test, train and prepare the next generation to take on the family business.
If you enjoyed reading this article, you may also be interested in the related articles below.
Error: View quotca250613qvquot may not exist