CEO and Business Coaching
How Entrepreneurs Benefit From Professional Business Coaching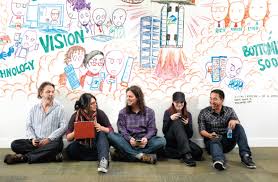 Small businesses are considered the backbone of the U.S. economy. According to the "Frequently Asked Questions" report created by the Small Business Administration, small firms make up 99.7 percent of the U.S. economy and are responsible for creating 64 percent of the new jobs between 1993 and 2011.
In fact, due to a lack of employment opportunities, a desire for more flexibility and the ability to control their own financial future, approximately 543,000 new businesses get started each month.
Trouble is, more employer businesses shut down than start up each month (source: Forbes).
Working solo can be demanding. It's common for entrepreneurs to underestimate the demands of running a business. They often miscalculate the time and knowledge required for marketing, selling, bookkeeping and even customer service. So when obstacles and challenges pop up, it can get very stressful and frustrating. Having someone to bounce ideas off and help with your business development, management and team building is a huge help in the midst of wearing so many hats. Professional business coaching can help you stay focused on the key aspects of your business.
Out of necessity, entrepreneurs tend to work in the business and not on the business. However, if your business is to grow (or even survive) it is important to shift your focus from working in the business to on the business.
In the book "Run your Business, Don't Let it Run You" by Clay Mathile, the greatest myth about running your own business is that you have to do it by yourself.
If this is you, it's time to shift your role and your focus. Your role is to focus on the leadership, strategy, people development, business structure, culture and performance management. In other words, you are the thinker and your employees are the doers.
Professional business coaching can be a tremendous asset in helping entrepreneurs to shift their mindset and change their role. It's amazing how the right tools, strategies, and coaching support can give you greater perspective and shift your company into a sustainable and profitable enterprise.
If you enjoyed reading this article, you may also be interested in the related articles below.
Error: View quot18cb4248ygquot may not exist