CEO and Business Coaching
4 Effective Management Skills Professionals can Master via Coaching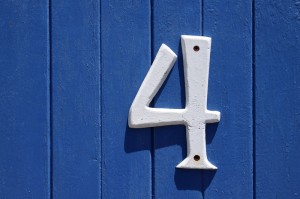 Imagine that you are a master carpenter. You were trained to do your job but were you trained with effective management skills to run your business? Most likely not. So, you get a job that is going to take six weeks, and you pour all of your effort, concentration and skill into it. The end product is phenomenal and your customer is happy. Now what? Until you find your next job, you are out of work. Your focus has been to complete the project, which is admirable, yet this single-mindedness leaves you high and dry—and unemployed! How do you line up your next job so it coincides with when you finish the current job you are on. These are important questions and effective management skills that need to be acquired with help and training. In many respects, your time was well spent and your attention to detail produced a masterful piece of work; however, focusing all your energy on the work at hand and none on building your business delivers a severe consequence: You are in business, but you are not a skilled businessperson. Business coaching can teach you effective management skills that are essential for you to be successful in the business world. When you opened your business, it was probably because you loved what you do and received education in pursuit of your passion. You have a specialized skill and want to apply this knowledge to earn a living; however, you aren't necessarily passionate about running a business. Business coaching can be extremely beneficial because it addresses several crucial skills, including:
Skill #1: Having a Sales Conversation
Who would have thought that getting a specialized education would mean that "I am in sales"? Just hearing the word "sales" may create panic for you. Instead, I suggest approaching this necessary side of business as an "enrollment conversation" or a "conversation for possibility and opportunity." Two of the most crucial things that you as a businessperson need to do are confidently articulate the value of your services and separate your business from your competitors. These are effective management skills you must master so that you can develop your business. The key is to confidently share your passion with potential clients and eliminate any hesitation they may have to hire you.
Skill #2: Hiring Employees
Bringing new people into your organization can be a cause for anxiety. After all, these employees will be dealing with your clients, and personal relationships are at stake. For example, I worked with a very special, highly skilled acupuncturist, who built a strong practice through great relationships, but entrusting other people to handle the client base was an overwhelming concern, even to the point of avoiding decisions. With our help, vision and mission statements were developed with the idea that, when this practitioner met with employment candidates, they shared the vision and mission statements and then asked, "How will you contribute to this company?" By using this process, the ability to select interested people, who were aligned with the values and vision of the practice, became clear. Since then, the practice has grown rapidly and securely. These are effective management skills that you were most likely never taught when you learnt your craft.
Skill #3: Managing Employees.
You may fear confrontation and lack managerial experience or are unsure how to approach a professionally tuned meeting with a new hire. Business coaches can help you discover how to have meaningful and ongoing discussions with staff members about expectations, goals, setbacks and personal responsibility to ensure that employees uphold the company's vision and mission. Coaching at a deep level can also develop a business owner's ability to solicit and process feedback, and to actively step into their role as a leader.
Skill #4: Nurturing Clients
Staying in touch with your clients can easily fall by the wayside in the bustle of daily business life; however, it is an absolutely essential part of running a profitable business. Nurturing your client relationships is important, and it's far less expensive to keep existing clients than to find new ones. Many business owners can benefit from "a client intimacy program," and technology enhancements make it easier than ever to keep in touch with customers. At the same time, choosing the right medium, developing appropriate methods of contact and conducting the right types of conversations are critical in keeping your client's attention. The responsibilities involved with creating a professional business are not much different than those of a chief executive officer or business manager. Effectively dealing with sales, personnel and treasury are critical to success. If you do not have effective management skills to control and manage these areas, your organization will be in jeopardy. Too often, professional training and special education lack these essential skills; however, if you master them, your business can bloom.
A business coach, who is experienced in business practices, can bring great value and individualized learning into the privacy of your office. You can not only acquire effective management skills but will discover that running your business successfully can reduce stress and lead to happier,
more profitable outcomes
in your business and personal lives.
If you enjoyed reading this article, you may also be interested in the related articles below.